In 1995 the Association of United States Night Manufacturers established a Hall of Fame to honor those individuals who have made a major contribution to night vision technology. At a reception and dinner held at the Crystal Gateway Marriott on April 19, 1995, the Association honored Samuel Yanagisawa and Mack R. Farr as the first inductees into the ANVM Hall of Fame.
In 2002, additional inductions took place to honor Calvin (Buddy) O'Rourke and John Peters. Also in 2002 at the annual meeting of the Association, the following criteria were adopted for future inductees:
Nominees/Recipients must be nominated by active member companies of the ANVM and Nominees/Recipients shall have made major contributions to the development of night vision technology either within the U. S. Government or the night vision industry and/or Nominees/Recipients shall have made a major contribution to the Association of U. S. Night Vision Manufacturers either as an officer of the ANVM or an active member and/or Nominees/Recipients shall have been in key leading/management roles in the U. S. Government and/or Nominees/Recipients shall have been in key leading/management roles in the night vision industry and Nominees/Recipients must be unanimously approved by the entire membership of the Association of U. S. Night Vision Manufacturers.
Members inducted to date in the Hall of Fame are:
1995: Samuel T. Yanagisawa, Mack R. Farr
2002: Calvin (Buddy) O'Rourke, John A. Peters
2013: Dr. Stephen A. Jamison, James P. (JP) Kraus,
Robert G. (Bob) Williams, Dr. A. Fenner Milton
2015: Douglas M. Hughes, Kenneth (Ken) Solinsky
2018: Dr. Louis M. Cameron
2022: Michael D. Atwood, Michael J. Iosue

Samuel T. Yanagisawa spent more than 25 years in the night vision industry. He started his career at Machlett Laboratories (Stamford, Connecticut) where, during the 1950's and early 1960's, he came into contact with the newly developing technology of image intensifier (I2) tubes. Subsequently, he brought his I2 expertise to Varo, Inc., Garland, Texas (now part of L-3 Communications) which he joined as Chief Engineer in 1967. He worked his way up at Varo and retired from the company in 1987 as Chairman and Chief Executive Officer. During his tenure at Varo, he pioneered the use of computers to control photocathode manufacturing, and built the company into the leading supplier of Generation I and II night vision equipment to the U.S. Army. Mr. Yanagisawa's influence also extended beyond Varo. He was one of the founders of the Association of U.S. Night Vision Manufacturers (ANVM) in 1980 and served on its first Board of Directors. Later, he served as ANVM President in 1982 and, again, during 1986 through 1992. He also served on the Army Science Board in the early 1980's and on the Air Force Studies Board in the mid-1990's. On the occasion of Mr. Yanagisawa's induction into ANVM's Hall of Fame, a statement honoring his career accomplishments was made on 6 April 1995 in the U.S. House of Representatives.
---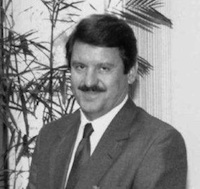 Mack R. Farr spent his entire 34-year night vision career working for the U.S. Army. His career began at the Night Vision Laboratory (NVL) and then continued at the Program Management Office for Night Vision, Reconnaissance, Surveillance and Target Acquisition (PM-NV/RSTA); both located at Ft. Belvoir, Virginia. Starting at NVL in 1964, Mr. Farr was involved in the development of first, second and third generation image intensifier tubes and the night vision systems associated with them. Notable among these systems were the AN/PVS-2 and AN/PVS-5 which proved the value of fighting at night in Viet Nam. From NVL, Mr. Farr transitioned to PM-NV/RSTA in 1983 which was newly established at that time. From then until his retirement as Technical Director in 1998, Mr. Farr was involved in planning and execution of the Omnibus I through Omnibus V and the "Minibus" procurement programs which, collectively, brought more than $3.0 billion of night vision equipment (some 476,000 individual systems) into the Army and other military services. Notable during this period was introduction by PM-NV/RSTA of the Best Value concept of source selection; use of which has become widespread throughout the Government. In honor of Mr. Farr's induction into the Association of U.S. Night Vision Manufacturers Hall of Fame, a statement recognizing his achievements was made in the U.S. House of Representatives on 9 May 1995. A second statement honoring his retirement from Government service was made on 26 June 1998 in the U.S. Senate.
---
Calvin (Buddy) O'Rourke divided his night vision career nearly evenly between the U. S Army as a civilian employee and then as a consultant for Varo/IMO Industries and, ultimately, Litton Industries (now L-3 Communications). He retired from Government service in the early 1980's and from Litton in 2001. He was involved in the Army's earliest, most basic attempts to operate at night via development of improved searchlights in the 1950s. Subsequently, he was involved in fielding Generation 0, I, II and III passive, image intensified (I2) systems. His career covered a period of approximately 45 years. Within the Army, he worked in the Corps of Engineer's Engineering Research and Development Laboratories and later at Night Vision Laboratory (now the Night Vision and Electronic Sensors Directorate). At the latter, he rose to the position of Chief, Night Vision Production Branch, and was responsible for overseeing manufacturing and delivery of nearly all pre-Gen III I2 equipment. At Varo, he assisted Sam Yanagisawa in making that company the leading Gen I and II supplier to the Army. His influence in industry later led to the development and production of the AN/PVS-10, the first integrated day and night sniper scope.
---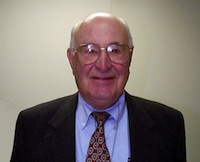 John A. Peters, Jr. spent 34 total years working for ITT's night vision-related division in Roanoke, Virginia. Known successively during his tenure as Electron Tube Division, Electro-Optical Products Division and ITT Night Vision; the company is presently known as Exelis Night Vision and Tactical Communications Systems. Mr. Peters started with ITT in 1958, became general manager in 1967 and then left the company in 1977 to pursue other interests. He returned in 1986 when the company needed an experienced program manager to run its recently awarded Omnibus I production program. In addition to interfacing with the Army, the job also required close coordination with Varo, Inc. which was ITT's joint venture partner for this very large and complex 5-year program. The success of Omnibus I validated the wisdom of bundling large quantities of image intensifier (I2) tubes and systems into a single procurement in order to establish stable, multi-year manufacturing rates. Accordingly, Omnibus I was followed by a succession of similar programs--Omnibus II through V and "Minibus"-- by the time of Mr. Peters' retirement from ITT in 2001. He served as program manager for each of these. Collectively, they were responsible for bringing nearly $1.4 billion of night vision equipment into the Army and other services; and involved some 300,000 individual night vision goggles and spare I2 tubes.
---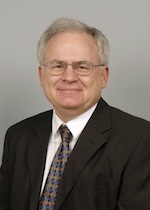 Dr. Stephen A. Jamison spent 30+ years in the night vision industry; working in leadership positions for Honeywell, Loral, Sanders, Lockheed Martin, and retiring with BAE Systems in 2008. Dr. Jamison has since joined the U.S. Army's Night Vision and Electronic Sensors Directorate as a Rand Technology Fellow and is currently working at the same location through Fibertek. His career centered on thermal imaging technology starting with DoD's cooled Common Module program in which he participated in supplying more than 20,000 modules for use on the Abrams Main Battle Tank, Bradley Fighting Vehicle and the Apache Helicopter. Dr. Jamison pioneered uncooled thermal imaging technology into thermography and firefighting applications with his team responding 24/7 to replace the 200+ cameras lost when the twin towers fell on 9/11. At BAE Systems, Dr. Jamison held the position of Vice President and General Manager for the IR Imaging Systems business area. Under his leadership, uncooled thermal imaging cameras were successfully introduced into military applications including the first long-range uncooled thermal imaging camera currently used in over 13,000 Stryker and CROWS remote weapon stations. Dr. Jamison also successfully led design, qualification and production of three variants of the AN/PAS-13C Thermal Weapon Sight, the first high-volume uncooled systems delivered to DoD. More than 110,000 were delivered at rates that exceeded 5,000 per month. In order to satisfy warfighter demand for this critical capability, Dr. Jamison successfully funded and qualified a second production foundry. Finally, Dr. Jamison championed the aggressive investment and development strategy to demonstrate the first digitally fused night vision goggle meeting man-portable size, weight, power and cost requirements; thereby paving the way for future digital night vision.
---
James P. (JP) Kraus started his 47-year career in the night vision industry as an electro-optics engineer at Texas Instruments in 1963. There, Mr. Kraus participated in developing the very first infrared imaging sensor that was used in combat operations which was part of the targeting system on the Puff the Magic Dragon gunship in S.E. Asia in 1968. Subsequently, he was involved in other IR imaging developments that ultimately grew into the Common Module FLIR family of sensors that were used in the Improved Bradley Acquisition System, TOW Gunner's Sight, SEAFIRE and Dragon Night Sight. In the late 1980's, he worked with NVESD and industry partners to begin development of the next generation of thermal imaging sensors. These included the Line of Sight Anti-Tank and Gunner's Primary Sight programs; both of which contributed to the Army Chief of Staff's vision first articulated at that time of "Owning the Night in the 21st Century Battlespace." Continuing cooled IR technology developments in which Mr. Kraus was involved included the TOW sight upgrade and the 2nd Gen FLIR Horizontal Technology Insertion programs. Regarding uncooled IR sensors, Mr. Kraus was involved in the Low Cost Uncooled Sensor Prototype (LOCUSP) program (1986), the Army's Thermal Omnibus program (1995) which led to fielding of the Driver's Vision Enhancer and the family of Thermal Weapon Sights, and the Digital Enhanced Night Vision Goggle. Additional programs with which Mr. Kraus has been associated included the TOW Improved Target Acquisition System, Long Range Advanced Scout Surveillance System and Commander's Independent Thermal Viewer. Together, all of these programs have resulted in fielding more than 400,000 individual thermal imaging systems to Warfighters. In addition to Texas Instruments, Mr. Kraus also worked for Raytheon and DRS Technologies. He retired from DRS in 2010.
---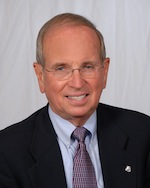 Robert G. (Bob) Williams was the longest-serving President in the Association's history at the time of his Hall of Fame induction. Further, Mr. Williams was involved in Association activities from its founding in 1979 and served for the next four years as its first Secretary. Work done during those early years by Mr. Williams and others established the course of the night vision industry for the next 30 years. Accomplishments included: restoration of night vision funding in the FY81 budget, consolidation of Army funding into a single account, coordination of requirements, standing-up the first Government night vision-specific program office and adoption of the Omnibus concept of procurement management. Mr. Williams' tenure as President began in 1996. During the next 17 years, he presided over expansion of the Association from its original eight members to 25. Further, he managed creation of several position papers that were of keen interest to the entire industry including the paper to the Base Realignment and Closure Commission that argued strongly for the Army's Night Vision and Electronic Sensors Directorate to remain at Fort Belvoir, Virginia. In addition to the Association, Mr. Williams was employed by Westinghouse Electron Tube Division and ITT Electro-Optical Products Division from which he retired in 1994 as Vice President and Director, Business Development and Program Management. Under his leadership at ITT, the company won more than $1 billion in prime contracts and fielded some 200,000 individual night vision goggles and spare image intensifier tubes.
---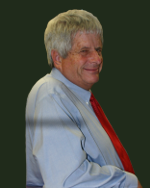 Dr. A. Fenner Milton spent 45 years in the night vision industry working for both private companies (10 years) and the U.S. Government (35 years). The private industry years were primarily with General Electric Company and the Institute for Defense Analyses. During his Government career, he served 12 years as chief of the Electro-Optics Technology Branch at the Naval Research Laboratory, 8 years on the Headquarters, Department of the Army staff in senior positions and then 15 years as director of the world's foremost night vision research and technology development organization, the Army's Night Vision and Electronic Sensors Directorate (NVESD). At the time of his retirement from NVESD (March 2013), Dr. Milton was the longest-serving director in that organization's history. At NVESD, he managed advancements in all aspects of electro-optical technology to include image intensifiers, infrared sensors, tactical lasers, countermine technology, humanitarian de-mining technology and technologies related to countering improvised explosive devices (IEDs). He brought a great deal of new blood--especially regarding optics--into NVESD from America's leading universities. He argued persuasively to keep NVESD at Fort Belvoir to the Base Realignment and Closure Committee. He brought a new focus on uncooled infrared technology which involved establishing a new laboratory within NVESD and eventually enabled the widespread fielding of systems such as Thermal Weapon Sight (TWS), Driver's Vision Enhancer (DVE), Enhanced Night Vision Goggle (ENVG) and others. He also promoted the VISTA program which was a tri-service effort to develop a foundry-based cooled IRFPA capability along a model similar to that of our European allies. Prior to NVESD, Dr. Milton served as Deputy Assistant Secretary of the Army and Chief Scientist of the Army where he managed the Army's entire science and technology program. His responsibilities covered 21 different laboratories and RD&E centers; encompassing approximately 10,000 individual scientists and engineers and an annual budget of $1.4 billion. He also served as the Army's representative and U.S. Voting Member on NATO's Sensors and Electronics Technology panel. Dr. Milton has been the recipient of numerous domestic and international awards to include Chevalier in the French National Order of Merit (2010) and SPIE's Defense Security and Sensing Lifetime Achievement Award (also 2010). Subsequent to his retirement, Dr. Milton continues serving NVESD on a volunteer basis as Director Emeritus which enables him to continue providing high level advice to that organization and to the entire night vision community.
---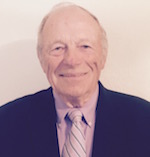 Mr. Douglas M. Hughes spent 23 total years in the night vision industry with 18 of those years serving as Deputy Director of the Electronics and Special Developments Division (ESDD), U.S. Army Infantry Center, Fort Benning, Georgia. In that position, Mr. Hughes was responsible for leading the development of operational requirements documents for night vision and night vision-related equipment that supported individual soldiers. This equipment included the AN/PVS-7 Night Vision Goggle (NVG), the AN/PVS-14 Monocular Night Vision Device, the sensor-fused Enhanced Night Vision Goggle, the AN/PAS-13A/B/C/D Family of Thermal Weapon Sights, the AN/PVS-10 and AN/PVS-30 Sniper Night Sights and various laser target pointers and illuminators to include the AN/PAQ-4, AN/PEQ-2A and AN/PEQ-15A and B. This collection of equipment supported virtually all aspects of dismounted soldier operations during the 1980's through the early 2010's. All totaled, the U.S. Army procured approximately $4.6 Billion of these items during that time with Mr. Hughes also being involved in securing the required funding. During his time leading ESDD, Mr. Hughes was single-mindedly focused on making sure that all equipment met soldier needs. This involved reviewing developmental test plans, analyzing test results and conducting several user juries to confirm those needs. His determination to maximize human engineering and best possible soldier/equipment interface resulted in substantial improvements in operational effectiveness, lethality and, most importantly, soldier survivability.
Following his time at ESDD, Mr. Hughes worked for DRS Technologies and assisted in that company's pursuit of night vision business opportunities at Fort Benning.
Prior to his night vision work, Mr. Hughes served 22 years with the U.S. Army--21 of which were as an aviator. He logged more than 3,000 flight hours and was one of the early users of the AN/PVS-5 NVG which was the first NVG authorized for operational use.
---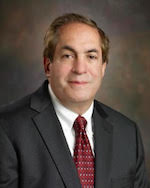 Mr. Kenneth (Ken) Solinsky began his career at the U.S. Army Night Vision Lab (NVL) in December 1974. As Production Engineer and then Project Leader for the Night Vision Goggle (NVG), AN/PVS-5, he redesigned the eyepiece assembly for reduced weight and enhanced manufacturability, and achieved Full Material Release for the AN/PVS-5, the first NVG to be fielded in large quantities.
Subsequently, Mr. Solinsky became Project Leader for the Tank Thermal Sight overseeing its qualification and production start-up. In 1979, he became director of Product Assurance at NVL where he enhanced the stature of this department and led a team that conducted a comprehensive assessment of Night Vision Devices in Europe. In 1981 he became the first Director of NVL Forward in U. S. Army, Europe. There, working with individuals such as MG (subsequently General) Mahaffey at the 3rd ID, and Col (subsequently General) Franks at the 11th ACR, he helped the Army begin to incorporate night vision systems into training and mission planning.
Mr. Solinsky returned to the U.S. in 1982 and served as Chief of the Integrated Products Team, responsible for the surveillance and targeting payload for the Aquila unmanned air vehicle program. In 1983, he entered the Sloan Fellows Program at Stanford University and upon returning to Ft. Belvoir in 1984 became Project Manager, Night Vision Devices. In this position he was responsible for the first of what became a series of Omnibus night vision procurement programs.
In 1986, Mr. Solinsky left government service for private industry, to see if he could do things better, faster, cheaper; something he had been advocating industry do for the prior 10 years. When an initial job with industry in southern New Hampshire did not work out, he and his wife Grace bet their life savings to form Insight Technology, and with the help of a former colleague, Don Merritt, won an initial Infrared Aiming Light, AN/PAQ-4A, production contract in 1989.
Insight won succeeding infrared as well as visible aiming and illumination contracts to include the AN/PAC-4C, AN/PEQ-2, AN/PEQ-13, AN/PEQ-15, and AN/PEQ-16. In 1992, Insight began producing major subassemblies for the AN/PVS-7 NVG, and subsequently the AN/PVS-14 Monocular Night Vision Device. In 1999 Insight developed a "Clip-On" Thermal Weapon Sight, SU-232/PAS, for the SOCOM community that was followed by a Mini Thermal Monocular, AN/PAS-23. Also around 2000, Insight began development and then production of what would become the STORM Laser Rangefinder, AN/PSQ-23. In 2005 Insight began producing the Panoramic Night Vision Goggle (PNVG), AN/AVS-10, for the Air Force. This was followed by a Ground PNVG (GPNVG) for SOCOM. In Fall 2005, Mr. Solinsky acquired the precision optics capability of Eastman Kodak, and formed Rochester Precision Optics in Rochester, NY. During 2005 to 2009, Insight also developed and produced Fusion Goggles for SOCOM, and a Laser Marker configured as a 45 Cal Pistol. In 2010, Insight won a major Army contract for the Enhanced Night Vision Goggle (ENVG).
In 2010, Mr. Solinsky sold Insight to L-3 Communications, combining Insight's systems and laser capabilities with L-3's image tube and thermal focal plane array capabilities, to form L-3 Warrior Systems. As President of L-3 Warrior Systems, he instituted changes that led to dramatic improvements in image tube performance and yield at the Tempe, AZ tube manufacturing operation and was instrumental in introducing white phosphor tubes. Further, as President of L-3 Warrior Systems, Mr. Solinsky presided over the nation's preeminent developer and manufacturer of night vision and electro-optical devices for the U.S. military and homeland security first responders.
---
Dr. Louis M. Cameron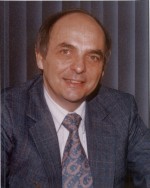 spent 30 of his 41-year career working for three related organizations within the Department of the Army. Most notable were the 19 years he spent at the Night Vision Laboratory (NVL) at Fort Belvoir, Virginia. Starting there in 1966 as a newly minted PhD in Nuclear Physics from Georgetown University, he joined the Far Infrared Detector research team in the search for detectors capable of being used by the military. He proceeded to lead the larger Far Infrared Common Module team and to establish the standards leading to what was then known as the Universal Viewer concept. This work, in turn, led to development of a complete set of standardized components to include: detector arrays, light emitting diode arrays, optical collimators, electronic board assemblies, Stirling cycle coolers and others. These Common Modules served as the building blocks for all First Generation Forward Looking Infrared (FLIR) Systems.
Before Common Modules, all services built thermal imaging systems from an array of different, specialized components. Common Modules were revolutionary because by using standardized components, they enabled substantially increased production economies of scale which led to significant cost reductions. Thus, FLIR technology became both affordable and of improved quality. This in turn led the Department of Defense (DoD) to mandate that Common Modules be incorporated in all thermal imaging systems used by all services. NVL's association with the Common Modules established the Lab as the DoD-wide night vision center of excellence--a position it retains to this day.
The First Generation FLIR Common Module Systems covered the operational spectrum from stationary observation systems to gunner's sights to navigation and targeting systems used by attack helicopters and high performance aircraft. All totaled, some 30,000 thermal imaging systems were fielded from the late 1970's through the late 1990's thereby revolutionizing the military's ability to fight at night. Beyond this huge accomplishment, the legacy of Dr. Cameron and First Gen FLIR Common Modules carried over into Second Gen FLIR which also was developed on a common module concept.
Due to the success of the First Gen FLIR Common Module program, Dr. Cameron was appointed Director of NVL in November 1980 and he served in that capacity until October 1984. Subsequently, Dr. Cameron served as Director of the Harry Diamond Laboratories in Adelphi, Maryland for approximately five years. He then became Director of all Army Laboratories; a position in which he was responsible for all Army Research and Development funding. After retiring from Government service, Dr. Cameron continued working in private industry on various defense programs to include Ballistic Missile Defense.
---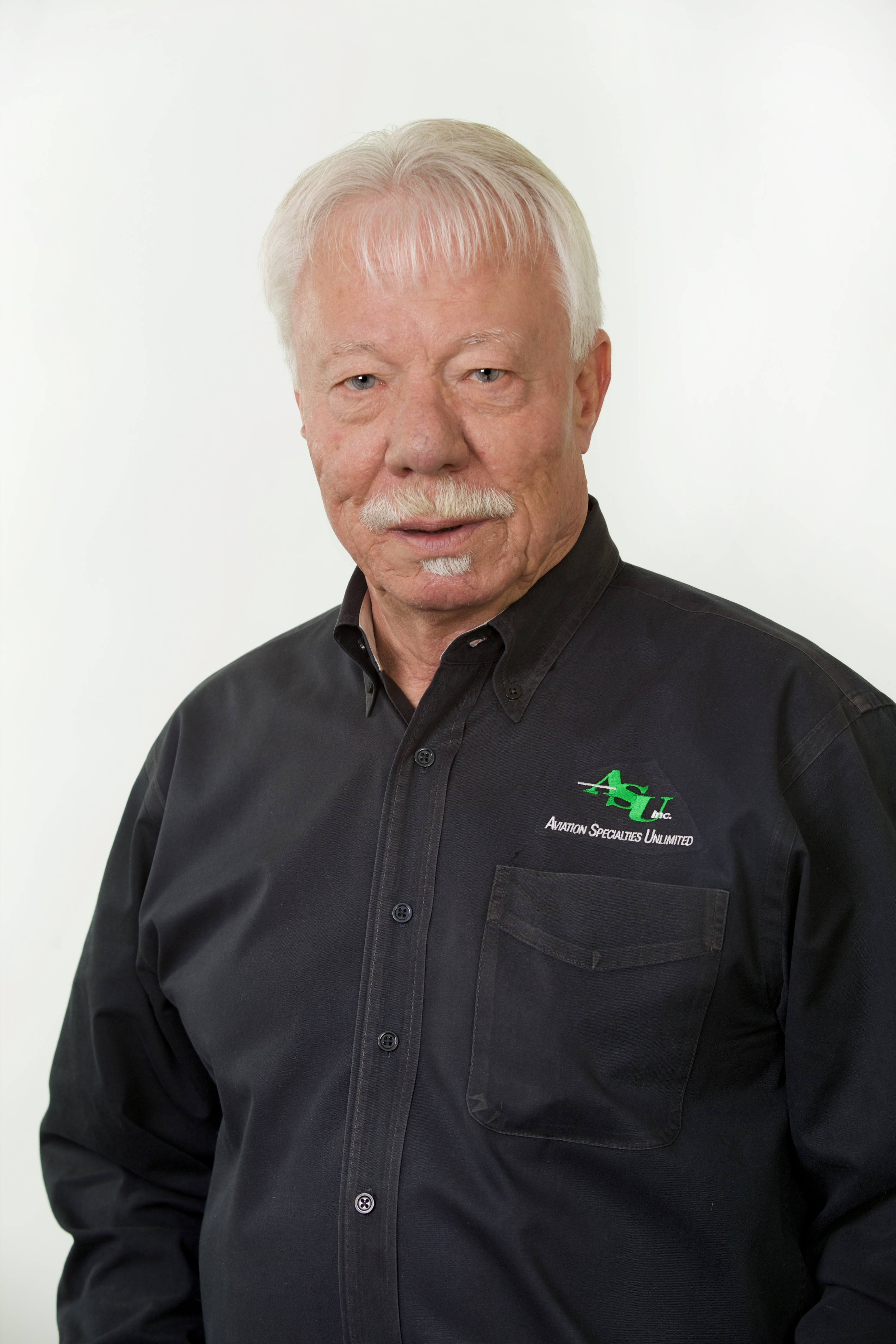 Michael D. Atwood spent his 43-year career in the night vision industry split between the U.S. Army, the Idaho National Guard, the Idaho National Laboratory and private industry via the company he founded in Boise, Idaho—Aviation Specialties Unlimited (ASU). It was with ASU that his unique contribution to the industry was realized; that being the introduction of night vision goggles (NVG) and their safe operation to civilian Emergency Medical Services (EMS) personnel worldwide.
His time with the Army included accumulating more than 1,000 hours flying with NVGs starting with the first goggle ever approved for flight—the AN/PVS-5 Cut-Away. He later advanced to the AN/AVS-6 Aviators Night Vision Imaging System (ANVIS) and its complementary accessory, the AN/AVS-7 ANVIS Heads-Up Display. He also served as an instructor pilot for the AH-64 Apache Attack Helicopter. Following active Army service, he was a pilot with the Idaho National Guard. He retired in 2000 with the rank of Chief Warrant Officer 4.
He founded ASU in 1995 with the singular intent to get NVGs cleared for use in civilian EMS operations. Toward that end, he has been very successful. Since its founding, ASU has put more than 5,000 NVGs into EMS operations worldwide and has modified aircraft lighting in nearly 1,500 individual aircraft in order to ensure safe flight when using NVGs. Since ASU set out to be a full-service supplier to the EMS community, the company also has provided training to more than 6,000 pilots and crew members. All of this effort resulted in the U.S. Federal Aviation Administration first authorizing NVGs for use by EMS personnel in 1999. Since then, the equipment and training provided by ASU has delivered enormous benefits for citizens around the world. Based on data from the Association of Air Medical Services and international Helicopter Emergency Medical Services organizations, an estimated four million flights have taken place at night in the 22 years since EMS flying with NVGs first started.
Mr. Atwood was a 37-year member of the Helicopter Association International and served on its Government Services and Safety Committee as the night vision subject matter expert.
He and ASU have also made contributions to military night vision. In 2014, he approached both manufacturers of image intensifier tubes and recommended the phosphor screens they contain be changed from green to white. This was a revolutionary idea but has proven to be extremely beneficial as image clarity and brightness are much improved. Nearly all military pilots are now flying with white-phosphor image tubes. ASU has also delivered 23,000 NVGs (both aviation and ground) to military customers around the world. Mr. Atwood stepped down from active involvement in ASU's operations in 2021 but continues in a limited advisory role when requested.
---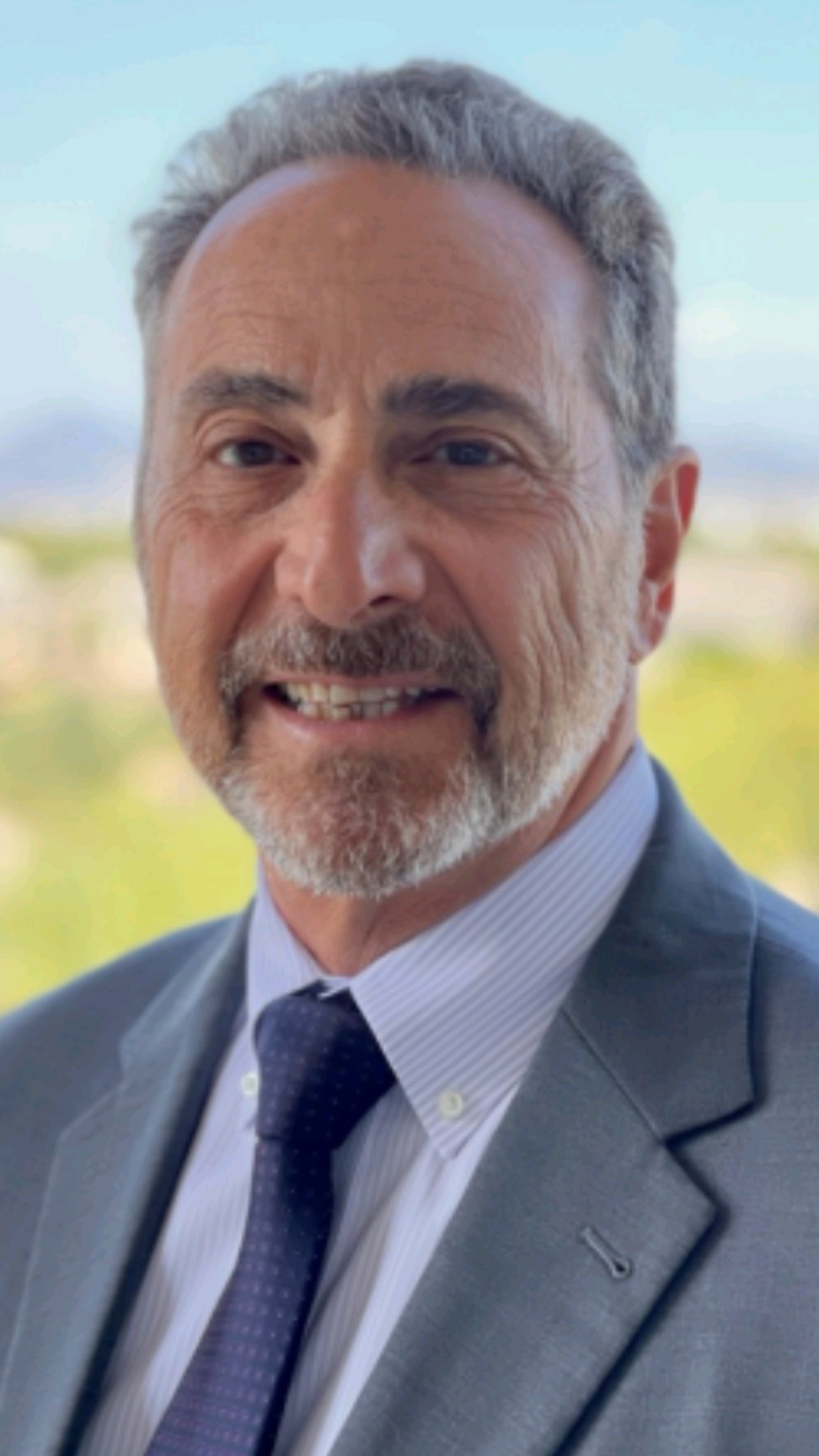 Michael J. Iosue, when he first walked into the production facility of Litton Industries Electron Tube Operations (ETO) in Tempe, Arizona in 1977 as an intern…how could he have known that he would be retiring from that same facility as General Manager 42.5 years later? During his time there, Litton Industries would first be acquired by Northrop Grumman and then by L-3 Communications (known today as L3Harris Technologies). Regardless of the name on the building, though, Mr. Iosue became familiar with virtually every aspect of image intensifier (I2) tube design, development and manufacturing. Rising through the ranks to ever increasing levels of responsibility, he held jobs in R&D Engineering, Quality and Manufacturing. Job titles he accumulated included Engineering Manager, Senior Engineering Manager and Director of Engineering prior to becoming General Manager. He held that last position for six years prior to retiring in December 2019. During his career, ETO successfully produced and delivered more than 1.5 million individual I2 tubes which enabled operation of a wide array of Generation II and III night vision equipment to include:
** Night Vision Goggles: AN/PVS-5, AN/PVS-7, AN/PVS-14, AN/PVS-15, AN/PVS-18, AN/PVS-31, the AN/PSQ-36 Fusion Goggle System and the AN/PSQ-42 Enhanced Night Vision Goggle-Binocular
** Night Weapon Sights: AN/TVS-5, AN/PVS-10, AN/PVS-12, AN/PVS-17 and AN/PVS-24
** The AN/AVS-6 Aviators Night Vision Imaging System and the AN/PVS-11 Pocketscope
Regarding tube performance, Mr. Iosue presided over substantial improvements including the transition from Generation II to Generation III and then regarding the latter, to an approximate doubling of performance as measured by the key characteristic of Figure of Merit. (FoM results from the multiplication of resolution times signal-to-noise ratio—SNR). Regarding resolution, performance increased from the original requirement of 36 line pairs per millimeter (lp/mm) to an astonishing 91 lp/mm. Regarding SNR, an increase from 16 to more than 40 was achieved. The resulting FoM increased from approximately 1,400 to 3,000. At the time of his retirement, Mr. Iosue was widely recognized as the leading industry expert with respect to advancing Gen III tube performance.
In addition to the many accomplishments listed above, Mr. Iosue is the holder of 21 individual U.S. patents concerning electro-optical technology, has written or co-authored nine technical papers, is a two-time recipient of Litton Industries Advanced Technology Achievement Award (the company's highest award for technical excellence) and was the 1994 recipient of Laser Focus World's Commercial Achievement Award.